Photos Of The New Miss USA - Rhode Island Native Olivia Culpa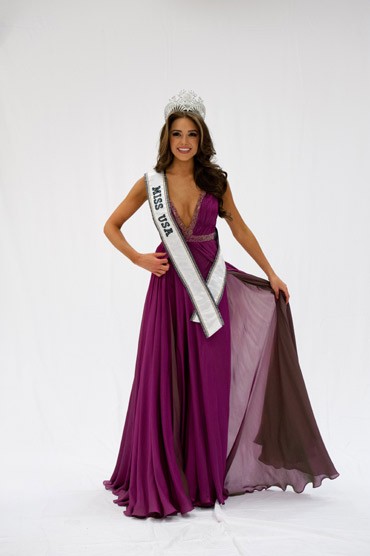 Las Vegas, Nevada, was hopping last night at the 2012 Miss USA competition. Brunette beauty Olivia Culpa from Cranson, Rhode Island, wound up taking home the crown at the annual event.
Culpa, 19, is a smart and perky sophomore who is currently attending Boston University. The musically inclined pageant winner has played cello for 13 years. She also sings and plays the piano.
She competed in three categories: evening gown, interview, (and everyone's favorite) swimsuit. She wore a glamorous white sequined dress and also a fairy-like low-cut purple gown that swished when Culpa moved and spun around. She opted for a pink bikini for the swimsuit portion of the event.
The first runner-up was Miss Maryland USA, Nana Meriweather; the second runner-up was Miss Ohio, Audrey Bolte. Culpa was crowned by 2011's winner, Alyssa Campanella.
See tons more of photos of Olivia...