Photos Of Queen Latifah With Female Companion Surface - Is She A Lesbian?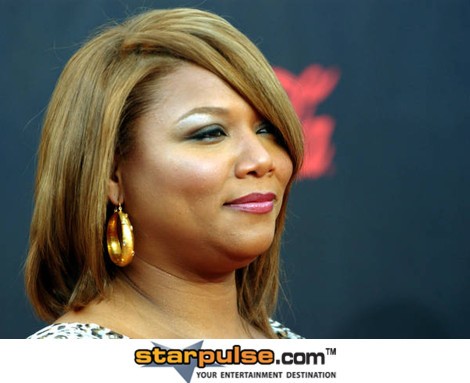 Queen Latifah was snapped having a moment public affection with her longtime fitness trainer and friend Jeanette Jenkins while on a luxury yacht with newlyweds Swizz Beatz and Alicia Keys.
The photos have created a sensation throughout the media, with various outlets claiming that Queen Latifah has already come out of the closet. Queen Latifah has always kept her personal life hidden and has said she tries hard to do so - telling the New York Times in 2008 she had a problem discussing her life publicly. 
It remains to be seen if the release of the photos of the two women enjoying their time together and hugging will inspire the musician-actress to come out publicly - and maybe take advantage of the recent overturn of Proposition 8 in California, which barred gay marriage.