Photos Of Deena Nicole Cortese Getting Out Of Jail!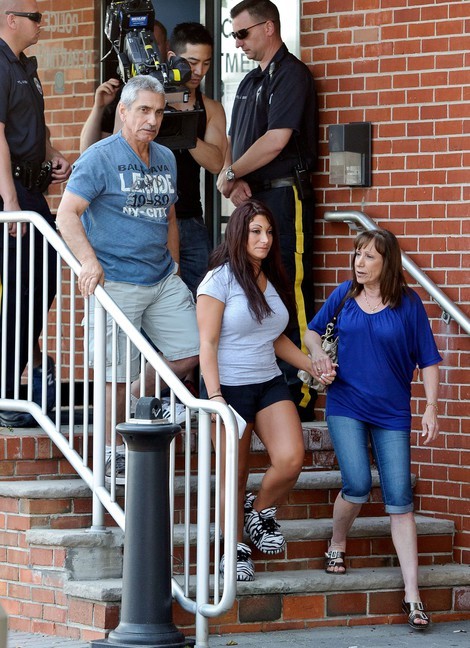 On Sunday, "Jersey Shore" star Deena Nicole Cortese was bailed out of jail by her parents after being arrested for disorderly conduct in Seaside Heights, New Jersey. Now we have the pictures!
Police arrested the unruly reality star after an officer saw her acting "a little intoxicated." She was spotted standing in the middle of a street and slapping cars that were driving by. We're sure the drivers were very unhappy about that.
If anything, the incident will make some good TV when MTV airs the episode.
Check out photos of the star looking very happy (i.e., a bit drunk) and later more sober with her parents...