Photos Of Amanda Seyfried As Linda Lovelace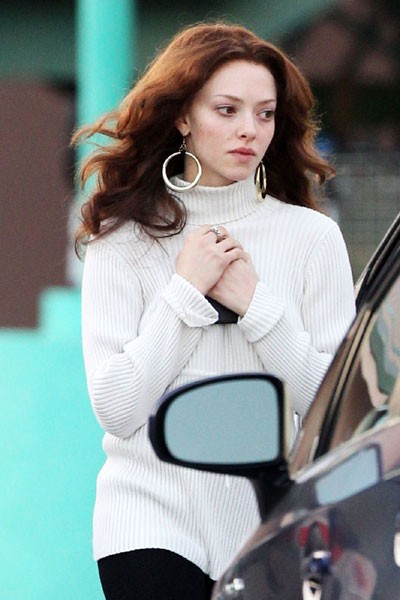 We spotted Amanda Seyfried with brown hair wearing a cream sweater on set of the 1970's pornstar biopic "Lovelace" in Los Angeles yesterday.

Seyfried is set to play sex starlet Linda Lovelace. The film chronicles the life of the porn star-turned-anti-porn activist.
Demi Moore, Adam Brody, and Eric Roberts recently joined the cast, alongside Sharon Stone and Hank Azaria. Moore will play feminist icon Gloria Steinem. Reports suggest James Franco is joining the cast as Hugh Hefner.