Photos: Mariah Carey, Victoria Justice, Lucy Hale & More Rock The TeenNick HALO Awards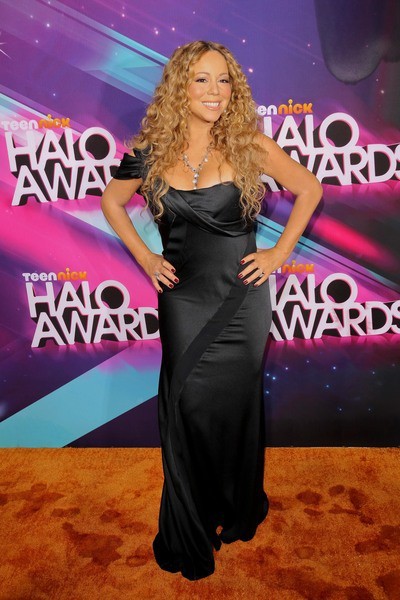 On Saturday, Mariah Carey supported her husband Nick Cannon at his TeenNick HALO awards at the Hollywood Palladium. Stars such as Ne-Yo and Nicole Richie also helped recognize young volunteers at the fourth annual event.
 
Cannon launched the Nickelodeon bash in 2009 to honor teenagers who are making a difference in their communities by "helping and leading others."
"Pretty Little Liars" star Lucy Hale and and Nicklelodeon actress Victoria Justice presented awards, while Carey told reporters how proud she was of her husband for hosting and spearheading the event.
She explained, "I'm super proud of my hubby, Mr. Nick Cannon. I think this is amazing, that he conceptualised the whole thing. Really, he's so involved in this. It's all about... giving back... That's what the awards are all about."
Tyra Banks, Justin Bieber, Josh Duhamel and Emma Stone each met one of this year's four HALO Awards recipients to discuss their charity work, and footage of their visits will be shown when the special is broadcast in tonight.
See more photos from the event...