Photos: Jared Leto Dresses In Drag For 'The Dallas Buyers Club'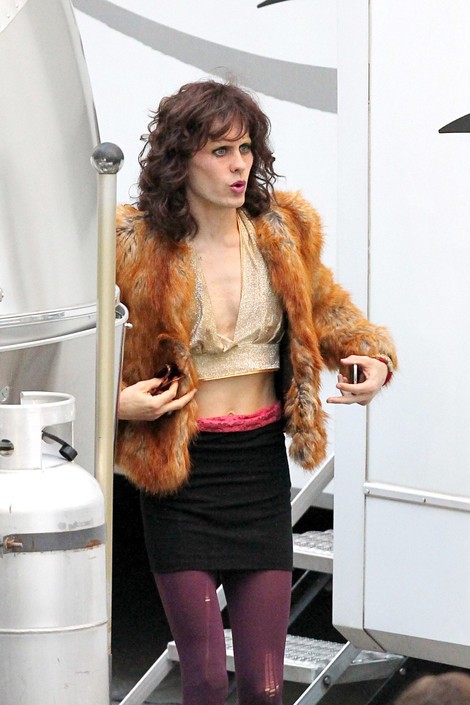 Jared Leto bared his belly in a low-cut gold blouse on set of his upcoming film "The Dallas Buyers Club" in New Orleans on Thursday. The actor wore ripped purple tights, a black skirt and a fur coat for his role as a cross dresser.
The role is the 30 Seconds to Mars frontman's first one in over three years.
Matthew McConaughey has also been gearing up for the film, dropping a massive amount of wait to play real-life AIDS victim Ron Woodroof.
The film centers on Woodroof, who smuggled drugs into the United States from Mexico to help himself and other AIDS patients when he was given just six months to live. He died in 1992.
See more photos of Jared and a super skinny Matthew...