Photos From Shania Twain's Caribbean Wedding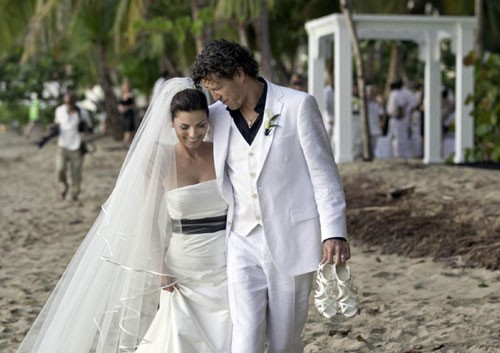 Shania Twain married Frederic Thiebaud on New Year's Day on the beach in Rincon, Puerto Rico. The country singer, 45, was walked down the aisle by her son Eja, 9.

The couple married in the Caribbean just 12 days after announcing their engagement.

The two have wed two and a half years after they discovered their respective ex-spouses were reportedly having an affair.
Thibaud's ex-wife Marie-Anne is Twain's former best friend. She cheated on him with music producer Robert "Mutt" Lange - Twain's husband of 14 years; who abruptly left her in May 2008. Soon after the shocking double betrayal, Twain and Thibaud found comfort in each other.
Everyone denied their inter-relationship doings until Twain finally admitted the new romance in August 2009, when she wrote about Thibaud on her official website.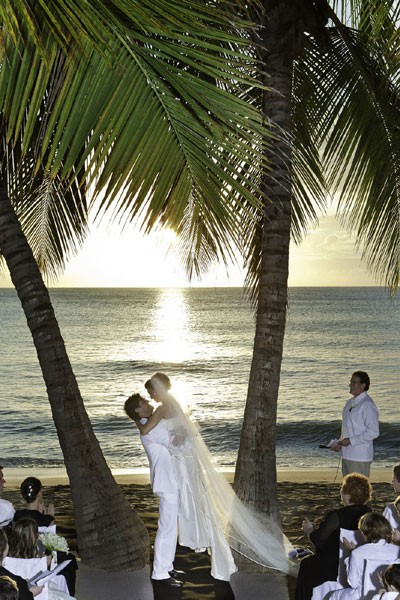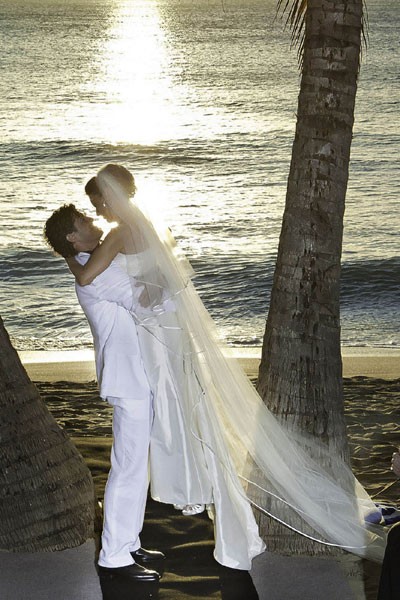 Click for more great Shania Twain pictures: