Photos: Courteney Cox Battles Hunger, Audrina Patridge Pitches & More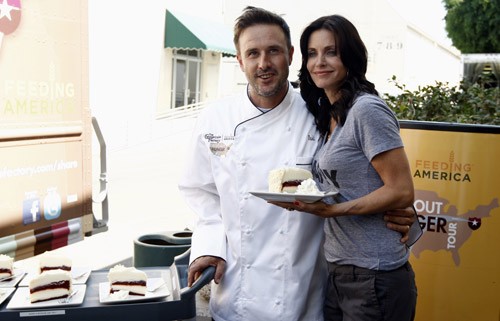 David Arquette
and
Courteney Cox Arquette
at The Cheesecake Factory's Drive Out Hunger Tour benefiting Feeding America in Culver City, Calif. on Monday, Aug. 31. See more celebrity "out and about" photos after the jump...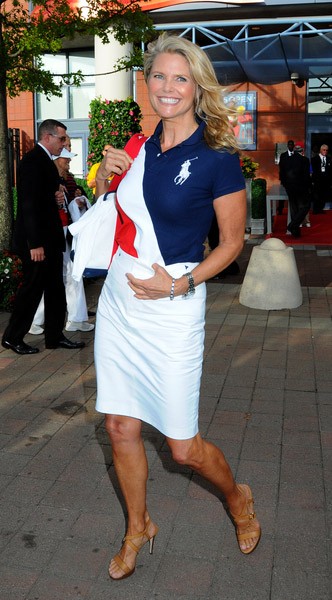 Christie Brinkley at the 9th Annual USTA Serves OPENing Gala Monday, Aug. 31, in New York City.
Image © Janet Mayer / PR Photos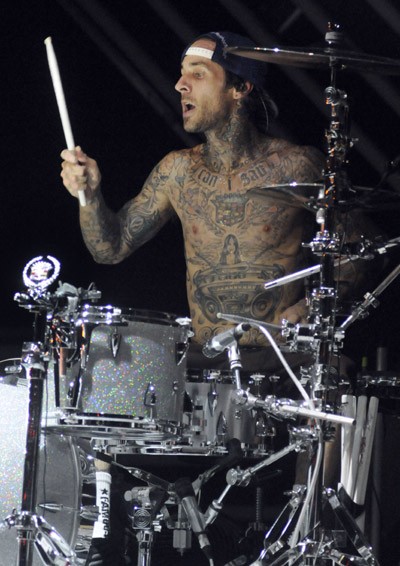 Travis Barker
, drummer for
Blink-182
, performs during the Virgin Mobile Freefest concert, Sunday, Aug. 30, at Merriweather Post Pavilion in Columbia, Md.
Image © AP Photo/ Steve Ruark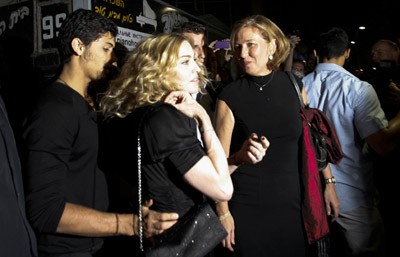 Madonna
and Israeli Kadima party leader Tzipi Livni are seen outside a restaurant in Tel Aviv, Israel, Monday, Aug. 31. Madonna landed in Israel Sunday morning ahead of two Tel Aviv concerts scheduled for Tuesday and Wednesday, the final stop on her "Sticky and Sweet" tour.
Image © AP Photo/Moti Milrod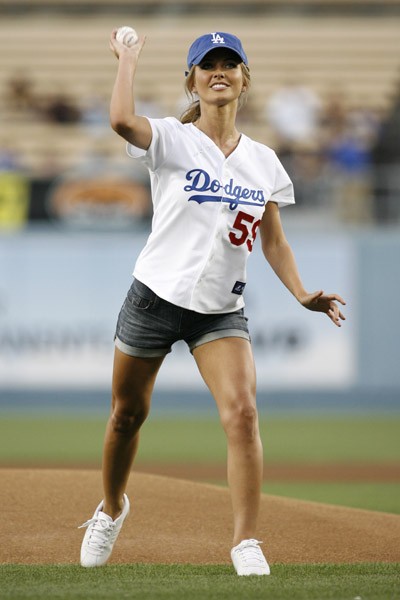 Actress
Audrina Patridge
throws out a ceremonial first pitch before a baseball game between the Los Angeles Dodgers and the Arizona Diamondbacks, Monday, Aug. 31 in Los Angeles.
Image © AP Photo/Danny Moloshok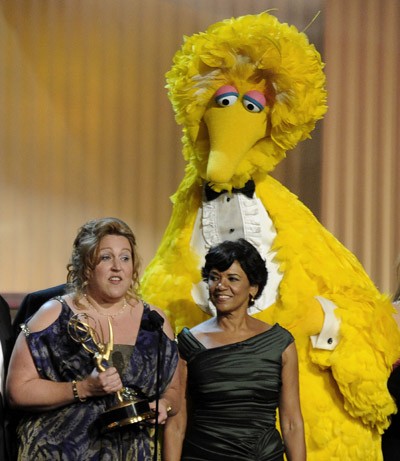 Executive producer Carol-Lynn Parente, left, and the Sesame Street cast Sonia Manzano, center, and Big Bird accept the Emmy Lifetime Achievement Award at the Daytime Emmy Awards on Sunday, Aug. 30,in Los Angeles.
Image © AP Photo/Chris Pizzello