Photos: Brad Pitt & Quentin Tarantino In Tokyo For 'Inglorious Basterds'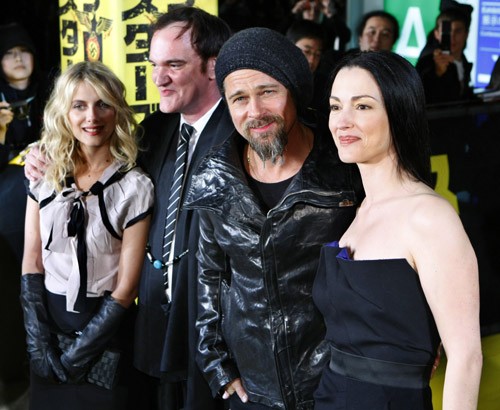 French actress
Melanie Laurent
, left, director
Quentin Tarantino
,
Brad Pitt
, and French actress
Julie Dreyfus
pose for photographers during the Japan premiere of their latest film "
Inglourious Basterds
" in Tokyo, Japan, yesterday. See more photos after the jump.
Tarantino recently announced a third installment of his "Kill Bill" series will be released in 2014. The proposed "Kill Bill: Vol. 3" will be set 10 years after the last installment to allow
Uma Thurman
's character, The Bride, to "have a break" from her bloody revenge mission.
Pitt stars in the upcoming "
Moneyball
" - a real-life tale of Major League Baseball general manager Billy Beane, who built up a winning team despite a decreased budget thanks to his sly use of statistical data to calculate the best - and cheapest - players for his roster.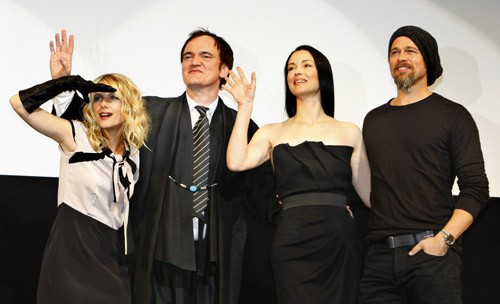 Image © AP Photo/Shizuo Kambayashi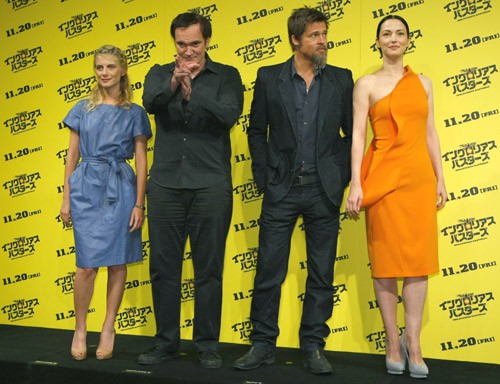 Image © AP Photo/Shizuo Kambayashi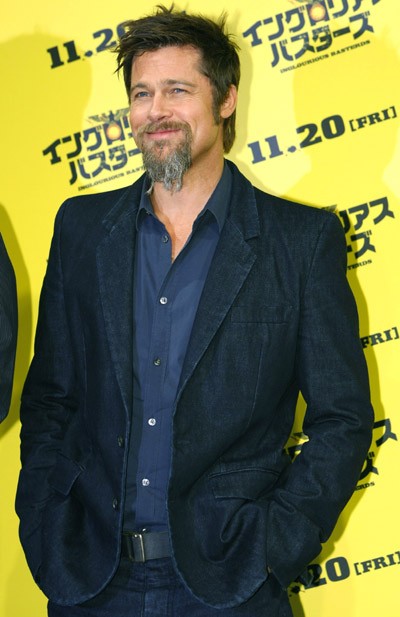 Image © AP Photo/Shizuo Kambayashi
Click the pics for gallery & larger images