Photographer, Magazine Publisher Investigated Over Topless Photos Of Duchess Of Cambridge Kate Middleton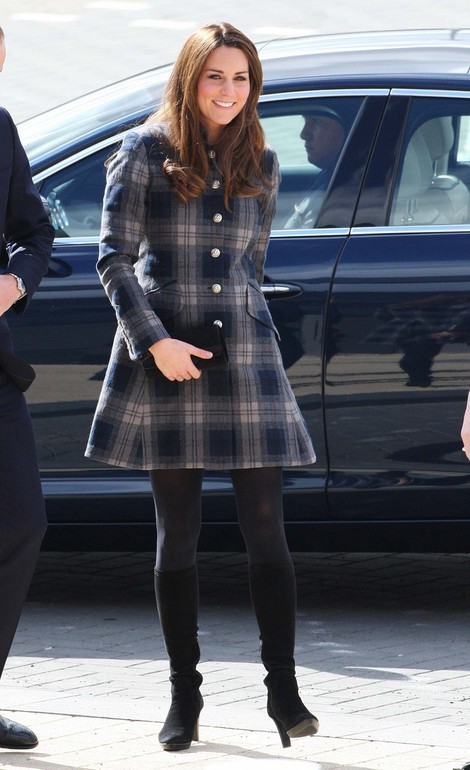 The photographer who allegedly snapped shots of Duchess of Cambridge Kate Middleton topless last year is facing criminal charges over the photos, which were published in French magazine Closer in September.

French photographer Valerie Suau and Ernesto Mauri, the publisher of Closer, are being investigated for their parts in the scandal and face charges of breach of privacy and criminal use of the images.
According to UsWeekly.com, Closer's editor, Laurence Pieau told Agence France-Press last fall that she had no regrets over publishing the pictures in the magazine.

"These photos are not in the least shocking," she said. "They show a young woman sunbathing topless, like the millions of women you see on beaches."
Lawyers for Britain's royal family have argued that the photos were a "grotesque breach of privacy" and violate France's strict privacy laws.
Middleton and Prince William vacationed at the Chateau d'Autet in Provence, France, last summer, where a paparazzo, believed to be Suau, used a long distance lens to shoot the photos of the couple from a public road a half-mile away.

Suau, who works for the French newspaper La Provence, admitted to taking pictures of Middleton sunbathing, but she claims the Duchess wasn't topless in her shots and that the ones in question were taken by another photographer; although investigators have no leads on the alleged second snapper.

"The photographer and legal representatives of both companies have been questioned concerning the photographing of a person on private property and the criminal use of these images," a spokesman told the UK's Daily Mirror. "The maximum penalty for this kind of offence is one year in prison and a fine of 45,000 euros ($60,000) for individuals."

The three publications that ran the photos -- Closer, Italian magazine Chi and Ireland's Irish Daily Star also face being shut down for up to five years.