Photographer Calls Suri Cruise A 'Little Brat'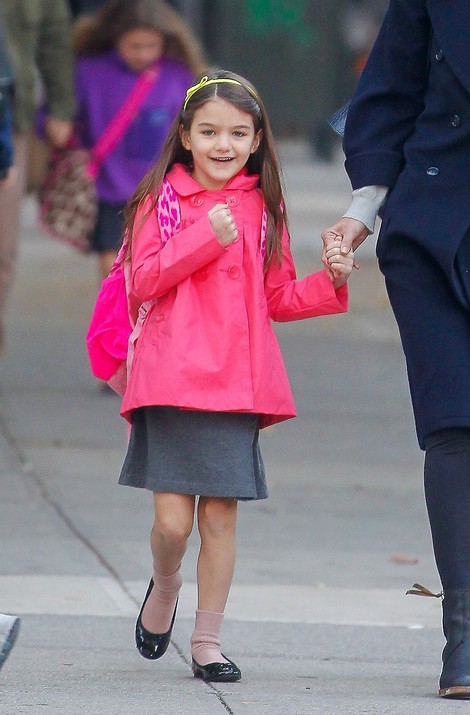 Tom Cruise and Katie Holmes's daughter Suri was verbally assaulted by a photographer in New York City on Thursday.

The seven-year-old girl was walking with her mother and a friend, trying to make way to a waiting car when paparazzi and fans swarmed them. One photog tried to guilt-trip Katie to sign various items by saying, "Please, Katie -- don't ignore your fans, it's not good." Others got a little too close for comfort.

"We're trying to get in the car! Stop it! Get out of the way!" Suri shouted.

Once they arrived at the car, the same man who tried to get an autograph (which he obvously wanted to turn around and sell) was angered, shouting, "Bye Suri, you little brat."

The comment angered the man filming the video, who tried to remind him that she's just a kid and what he did was wrong.

"Oh, whoa, whoa, whoa," the cameraman said.

"Whoa, whoa, whoa what, man?" the angered man snapped back.

The cameraman tried to explain that Suri's just a kid, but there was no remorse from the angered hound.

"I don't care. She's a b**ch, dog. A little brat kid," he replied. "A little brat."

Somebody get Sean Penn...