Photographer Attacked By Kanye West Hires Gloria Allred, Plans To Sue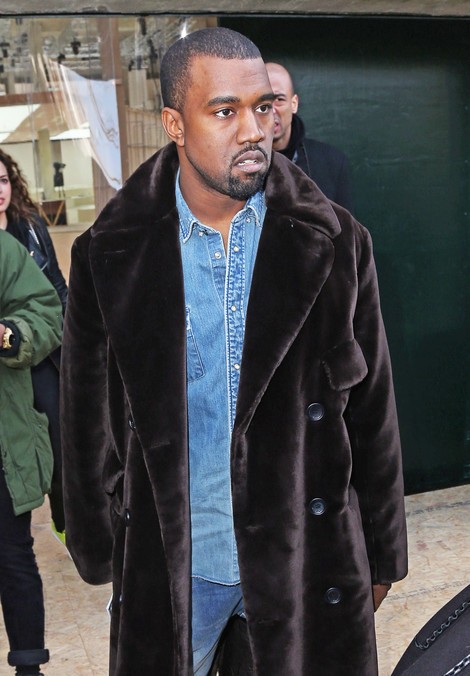 Kanye West's actions at Los Angeles International Airport last month may come back to haunt him.

After arriving at the airport following a flight, the star was followed by several cameramen, one of whom dared to question him why he doesn't want anyone talking to him, prompting Kanye to put the man in a headlock and wrestle him to the ground.

The man was taken to the hospital after the altercation, during which Kanye also appeared to attempt to take the camera.

Prosecutors had originally hoped to go after him on felony attempted robbery charges, but the Los Angeles district attorney's office confirmed last week that Kanye wouldn't be charged with a felony. A misdemeanor battery charge is still likely.

The photographer, Daniel Ramos, recently hired high-profile celebrity attorney Gloria Allred, and during a news conference on Wednesday the two revealed that an assault and battery lawsuit will be filed against Kanye.

Ramos said during the press conference that he needed crutches to get around during the two weeks following the incident, and he is currently using a cane to help him walk.

The photographer also said he was "terrified" when Kanye went after him despite telling him he didn't want any trouble.

"I told him twice, 'I don't want to fight you'," Ramos explained to reporters.

Allred says that Kanye's legal team has been notified and that they expect an apology.

"That would be a start," she said. "...Kanye needs to do the right thing."

According to TMZ.com, now that Allred is involved it's almost inevitable that the L.A. district attorney's office will charge the rapper with misdemeanor battery in lieu of dropping the case entirely.

Ramos is a member of both the Directors Guild of America and the Screen Actors Guild.