Photo Of The Day: Lady Gaga's Giant Peacock Headdress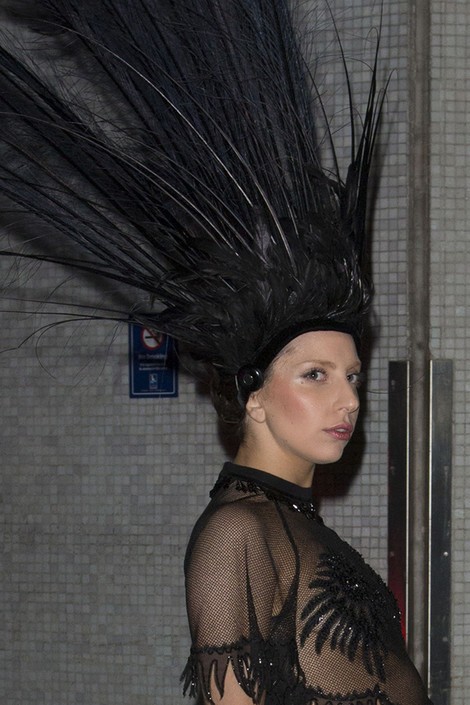 We spotted Lady Gaga leaving ITV Studios after conducting an interview with Graham Norton in London on Tuesday. The pop star continued her streak of wearing bizarre costumes by stepping out in an extravagant peacock headdress, see-through bird feather patterned blouse, and sparkly pants.
This morning, photographers snapped her leaving her British hotel wearing a giant Philip Treacy hat that covered half her face, thigh-high boots and a trench coat (see the photos below).
The singer recently made headlines after performing on the U.K. version of "The X Factor" and giving judge Sharon Osbourne a birthday cake for her daughter Kelly.
Unimpressed, Kelly tweeted: "Not to be ungrateful but why would you send me a birthday cake via my MOTHER in a country half the would away? #JustSendItToME #LoveNotWar EatMyS**t #Hypocrisy."
Kelly later apologized for acting like a child. The two have been embroiled in a feud for several months.