Photo & Details On Kim Zolciak's Wedding Dress!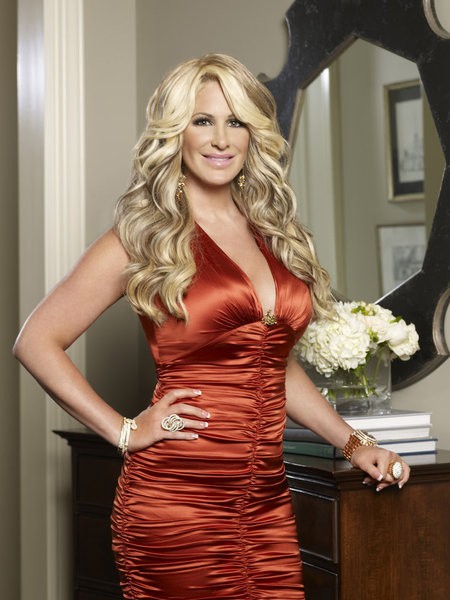 Like countless brides to be, November 11th, 2011 is their dream wedding date and "The Real Housewives Of Atlanta" star Kim Zolciak is no different! But what's a girl to do when you get engaged to the man of your dreams (Kroy Biermann) in October and then dream of a couture wedding gown with only a month to spare until the big day? It's essentially impossible to get a designer gown made in that time. Not to mention a truly exquisite one featuring Swarovski crystals, pearl beads and platinum coated thread.
Luckily for Kim Zolciak, her dream dress was already created, waiting for her on www.PreOwnedWeddingDresses.com and wow, what a stunner!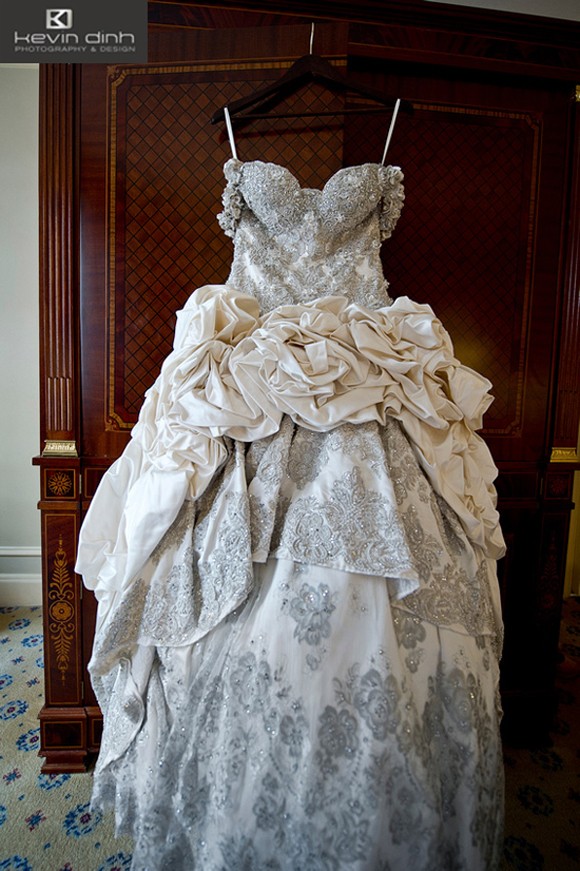 This hand made Baracci Beverly Hills dress alone weighs 35 pounds and is covered in Swarovski crystals, pearls, beads, embroidered lace and the thread used is Platinum coated. Plus, there are also hand-carved crystal roses in the design of the bustier. Kim even got a custom made veil in the online sale to match the dress with beads and embroidered lace. Now, that's a wedding dress!