Philip Winchester And 23 More Awesome '24' Guest Stars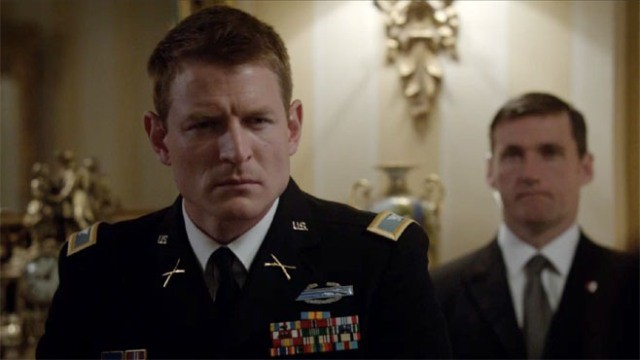 One of the most awesome things about 24: Live Another Day is Philip Winchester.
For the last two episodes, the Strike Back star has been serving one of President James Heller's military advisors, and we're loving it. For one, as anyone who's seen the Cinemax show knows, Winchester is one of the most criminally underrated actors out there at the moment. He makes the entire political side of the story cooler just by being there to argue about threat levels and nuclear superiority, and he's one of the rare actors who can make all that jargon actually interesting to hear.
Secondly, his appearance gives us the idea of a 24 and Strike Back crossover which, while not happening, is amazing to think about. You couldn't find two shows that would go together better than those two; just imagine Kiefer Sutherland teaming up with Winchester and Sullivan Stapleton.
And for three, he's just the latest in a long line of really cool folks who have clocked in to 24 over its lengthy history.
For example, possibly because this series was shot in London, Winchester is actually the fourth Strike Back member to turn up in Live Another Day; Liam Garrigan, Colin Salmon and Rhashan Stone have all had roles this season, too, with Salmon being in the same room with Winchester for those U.S. Embassy scenes.
Read on for 23 other neat 24 guest stars that you might have missed, and keep your eyes open to see who else might turn up in tonight's finale. (And note, this is by no means a comprehensive list - over eight seasons, there have been dozens of familiar faces hiding in the corners of Jack Bauer's world.)
SPOILER ALERT - This list covers the entire original series of 24, including when characters turn up and what happened to many of them. If you're not caught up with the first eight seasons, you've been warned.