Philip Seymour Hoffman Won't Be Digitally Recreated In 'Hunger Games: Mockingjay'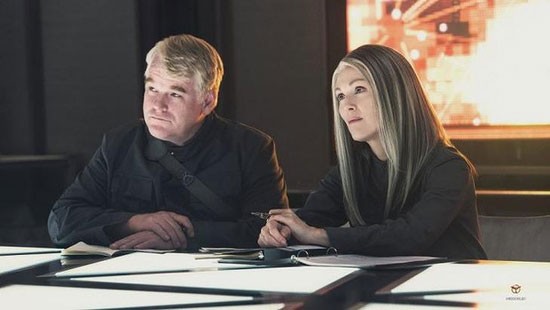 "The Hunger Games: Mockingjay Part 1" director promises he will only use real footage of late actor Philip Seymour Hoffman in the next installment of the popular film franchise.
The actor died in February of a heroin overdose and still had several days of shooting left in the third film of the series where he plays Plutarch Heavensbee. Director Francis Lawrence plans on including the star in the scenes he couldn't finish, but he has no plans to digitally insert him into the movie.
He told thehungergamesexclusive.com: "We finished the majority of his work. I think he might have had eight to 10 days left on our schedule. In most of those scenes, Phil didn't have any dialogue. We are going to put him into those scenes, but we're only using real footage. We're not creating anything digital or a robotic version of him."
Lionsgate originally said it would use computer generated images to fill in Hoffman's remaining scenes.
According to producer Nina Jacobson, they may dole out lines to other characters, but said that would happen "only in circumstances that we are able to do that without undermining the intent of the scene."
The actor is featured in a new film still that shows his character sitting next to President Coin, played by Julianne Moore.
Jennifer Lawrence, Josh Hutcherson and Liam Hemsworth star in the film, which hits theaters on November 21.