Pharrell Williams To Receive ASCAP Golden Note Award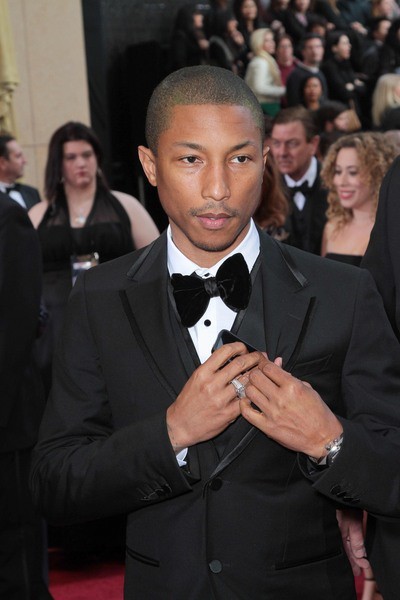 Rapper/producer Pharrell Williams is to be honored with a prestigious prize at the 25th Annual Rhythm & Soul Awards in Los Angeles.

The N.E.R.D. star will be presented with the American Society of Composers, Authors and Publishers (ASCAP) Golden Note Award in recognition of his career success.

As part of production duo The Neptunes and as a solo act, Williams has produced hits for Jay-Z, Britney Spears, Mariah Carey, Usher and Alicia Keys, and won three Grammy Awards.

He says, "It is an honor to receive The Golden Note Award. ASCAP has celebrated some of the greatest musicians of our time with this distinction, and I am humbled to be in their ranks. The work ASCAP has done - and continues to do - to protect and serve music creators is truly remarkable and it is a thrill to be recognized by such a respected institution."

Williams joins an esteemed group of past recipients, including Stevie Wonder, Quincy Jones and Sean 'Diddy' Combs.

The ASCAP Rhythm & Soul Music Awards will take place in Los Angeles on June 29th.