Pharrell Williams 'Genuinely Sorry' For Posing In Indian Headdress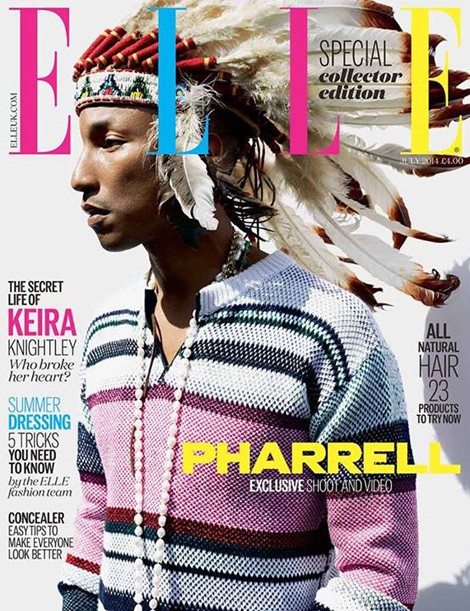 Singer Pharrell Williams has issued an apology for offending fans by appearing on the cover of Elle UK wearing a feather headdress.
Even though Williams has previously claimed to have Native American ancestry, his photo angered many fans, one writing on the magazine's Facebook page: "It's really, really not okay. And Native people have been pointing out that it's not okay for non-Native people to wear headdresses for a really, really long time."
Another added: "It's incredibly disrespectful and blatantly ignorant. Both you and Pharrell should be ashamed of perpetuating this notion that First Nations/Native American cultural symbols are "fashion"."
In response to the controvery, Williams said in a statement: "I respect and honor every kind of race, background and culture. I am genuinely sorry."
The singer is known for his wacky headgear. In January, he showed up to the Grammy Awards wearing a Canadian mountie style hat by Vivienne Westwood. He rose in popularity last fall after releasing the catchy number-one single "Happy."