Pharrell Williams Announces Solo Album 'G I R L,' Due In March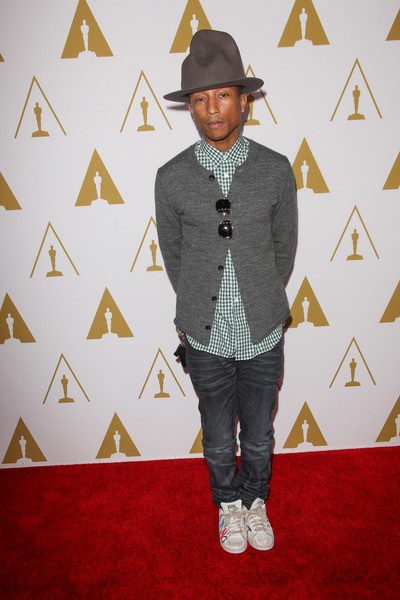 Following two high-profile collaborations and an Oscar-nominated song, Pharrell Williams has surprised fans with the announcement he will release a solo album in two weeks.
Pharrell said in a press release, "When Columbia Records presented me with the opportunity to make an album, three things came to mind. One was the sense of overwhelming honor that I felt when I realized that they were interested in partnering with me on the album that I had always dreamt of making. Two, it would have to feel festive and urgent. And three, I instantly knew it would be called G I R L. I hope you like it."
Pharrell also offered a sneak peek via video, showing the musician as he works on the album with a backdrop of orchestral music.
It's been a busy year of Pharrell: he worked with Robin Thicke for "Blurred Lines," Daft Punk for the Grammy-winning "Get Lucky," and his song "Happy" is nominated for an Oscar for Best Original Song after appearing on the soundtrack for Despicable Me 2.