Pharrell Cries Listening To 'Happy' Tribute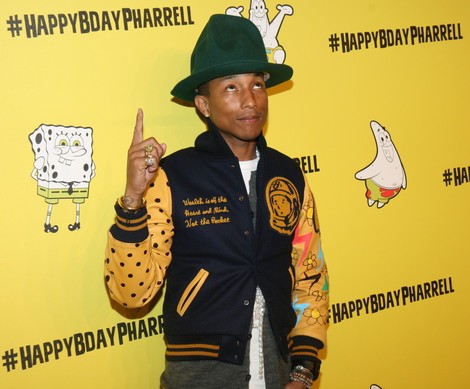 Happy is an uplifting tune, but Pharrell can't help but cry when he watches people enjoy his song.
The singer sat down with Oprah to talk about his album G I R L and the worldwide hit, explaining the song didn't get any traction until he released the music video.
Happy first appeared on Despicable Me 2's soundtrack last June, but it didn't receive much attention until November when a 24 hour music video was created using various celebrities dancing around Los Angeles. The video was immediately re-created by fans around the world, with over 1000 appearing on YouTube.
Oprah shared a collection of several videos with Pharrell, showing fans from London to Malawi grooving to the music. The singer immediately began to tear up as he watched. "Makes me cry too," Oprah said as she handed him a tissue.
Pharrell shared, "It's overwhelming, because it's like I love what I do, and I just appreciate the fact that people have believed in me for so long that I could make it to this point to feel that."