Pharrell Auctions Off Infamous Grammy's Hat For Charity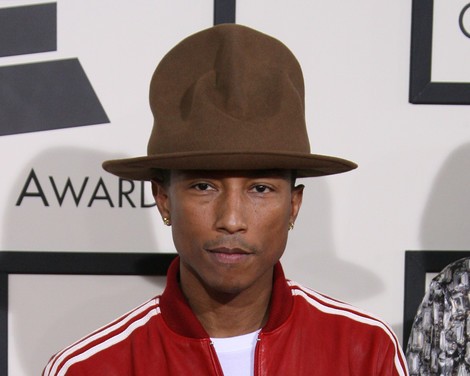 Pharrell Williams has decided to auction off the infamous "Buffalo" hat he wore at the Grammy Awards to raise money for his charity.
The Vivienne Westwood creation caused quite a stir at the Jan. 26 event, causing numerous comparisons to the likes of Smokey the Bear, Canadian Mounties and the logo of fast food joint Arby's.
Westwood created the hat as part of her 1982 "Buffalo" collection. It also appeared in the music video "Buffalo Gals" from designer (and Westwood's boyfriend) Malcolm McLaren.
As of Friday, bids on eBay for the hat reached over $10,000. Proceeds will benefit the From One Hand to Another Charity, which provides arts and educational resources for children.
The singer will perform his Oscar-nominated hit "Happy" at the Academy Awards on March 1. His upcoming album "G I R L" drops March 3.