Peyton And Eli Manning Return With Brand New Rap Video 'Fantasy Football Fantasy'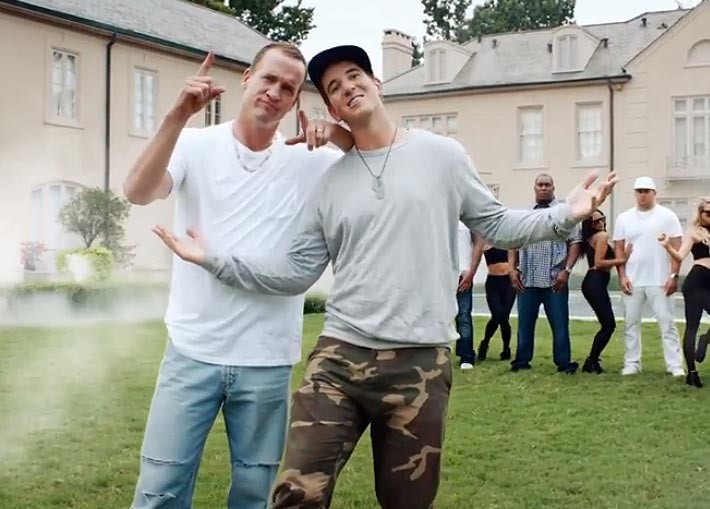 Last year they brought us "Football on Your Phone," and this year Eli and Peyton Manning are at it again.

The quarterback brothers have filmed a new commercial for DirecTV in which they rap about the TV provider's new Fantasy Zone Channel, part of its NFL Sunday Ticket package that gives subscribers the opportunity to keep up with all of their fantasy football statistics in real time.

The video, which features footballs that open up and have nachos inside, touchdowns with waterfalls and rainbows and showers that spray out mini footballs, also features a cameo from Peyton and Eli's dad, former NFL star Archie Manning, floating through space.

Check it out below...