Petra Nemcova Struggles Through Emotion And Pain On 'Dancing With The Stars'

Model Petra Nemcova's performance on Dancing With The Stars was filled with emotion on Monday night - she danced to the song that helped her fight back to health after her ordeal in the Indian Ocean tsunami of 2004.

Nemkova was vacationing with her fiance Simon Atlee when the giant waves hit Indonesia on the day after Christmas.

Atlee was killed and Nemkova was left stranded on a treetop with a shattered pelvis and other life-threatening injuries for eight hours.

She has always credited Josh Groban's "You Raise Me Up" as the song that helped her through the recovery process and on Monday night she danced to the tune on TV.

The model admits that her injuries from the tsunami have made it difficult to dance.

She tells Life & Style magazine, "I don't have very good balance and my back is arched, which is bad because a dancer is supposed to be straight - and my pelvis turns in.

"I'm just nervous about the physical challenges but I am now like, 'If there is a problem, it will get fixed - I will just keep on going.'"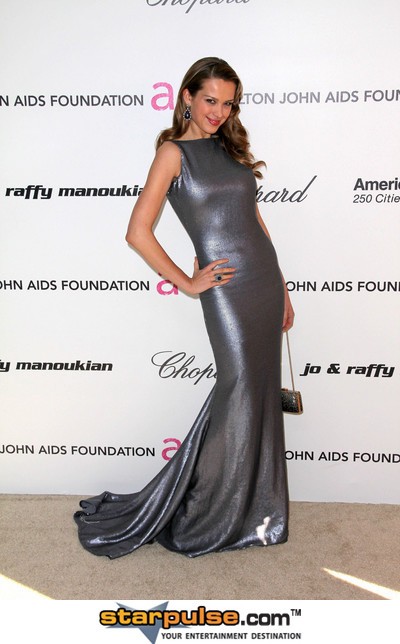 Click for more great Petra Nemcova pictures: