Peter Jackson: 'No Animals Died Or Were Harmed On Set' While Filming 'The Hobbit'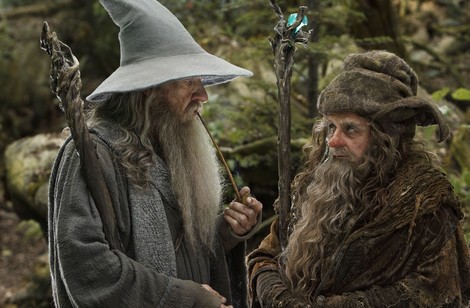 People for the Ethical Treatment of Animals (PETA) sent an angry letter to filmmaker Peter Jackson after reports suggested 27 animals died during the making of "The Hobbit: An Unexpected Journey."
Over the weekend four wranglers hired to help feed and groom the creatures reported that abuses and incompetence led to the deaths of three horses and several sheep, goats and chickens.
Jackson has fired back at the allegations and issued the following statement: "The producers of The Hobbit take the welfare of all animals very seriously and have always pursued the highest standard of care for animals in their charge.
 
"Any incidents that occurred that were brought to their attention as regards to this care were immediately investigated and appropriate action taken. This includes hundreds of thousands of dollars that were spent on upgrading housing and stable facilities in early 2011.
 
"The producers completely reject the accusations that 27 animals died due to mistreatment during the making of the films. Extraordinary measures were taken to make sure that animals were not used during action sequences or any other sequence that might create undue stress for the animals involved.
 
"Over 55 percent of all shots using animals in The Hobbit are in fact computer generated; this includes horses, ponies, rabbits, hedgehogs, birds, deer, elk, mice, wild boars and wolves.
 
"The American Humane Association (AHA) was on hand to monitor all use of animals by the production. No animals died or were harmed on set during filming.
 
"We regret that some of these accusations by wranglers who were dismissed from the film over a year ago are only now being brought to our attention. We are currently investigating these new allegations and are attempting to speak with all parties involved to establish the truth."