Peter Frampton Gets Rearended By Texting Woman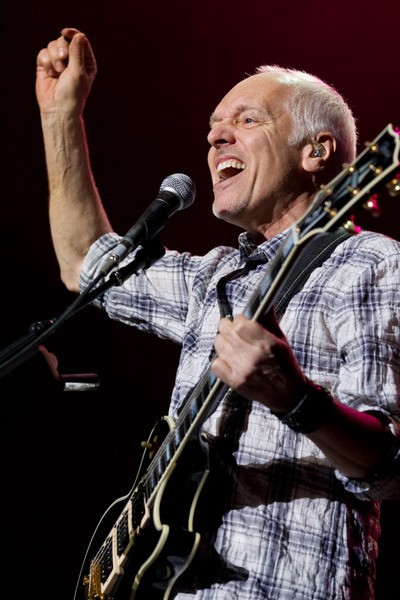 The latest victim of the texting while driving fad is British rocker Peter Frampton. 
Despite laws banning the practice of mobile phone use for texting and the numerous commercials plastered all over the television, drivers continue to do so sometimes with fatal results.
Fortunately for Frampton, the incident turned out not to be serious. 
Frampton took to his Twitter account to explain…
"texting woman driver just ran into back of me while I was stationary in traffic 101 freeway.  Can you say whiplash?  People put the phones down!  Back and neck not good.  Going to ER after my flight today."
Frampton is in the final stages of his world tour celebrating the 35th anniversary of "Frampton Comes Alive"; a tour that began in 2011.
Frampton dates:
Aug. 3 at the Rockwoods Grill in Otsego, MN
Aug. 4 at Davis Park in Rockford, IL
Aug. 7 at Artpark in Lewiston, NY
Aug. 8 at the Fraze Pavilion for the Performing Arts in Kettering, OH
Aug. 10 at the White Oak Amphitheatre in Greensboro, NC
Aug. 11 at the Biltmore Estate in Ashville, NC