Peter Dinklage To Portray Hervé Villechaize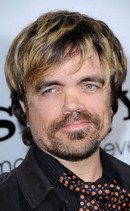 Actor Peter Dinklage is to portray Fantasy Island star Hervé Villechaize in a new biopic.

Dinklage, who stands at four foot five inches tall, is half a foot taller than tragic Villechaize, who committed suicide in 1993.

The actor tells TV Guide magazine, "He was an amazing painter and did a lot of charity work with children but had tremendous heartbreak."

The late Filipino actor became a TV icon when he played Tattoo opposite Ricardo Montalban in Fantasy Island.