Pete Wentz 'Super Excited' To Be A Dad Again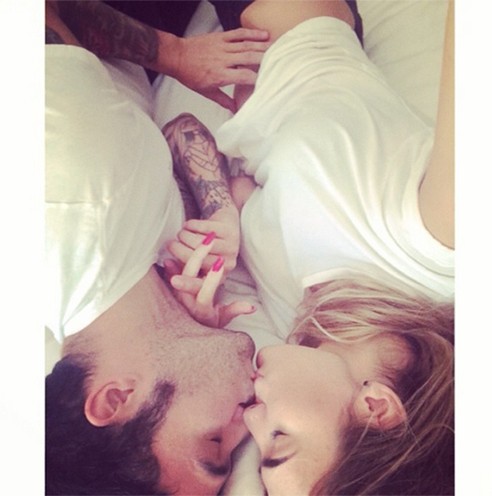 Fall Out Boy bassist Pete Wentz and his girlfriend Megan Camper are expecting a baby together.
The rocker, 34, announced the news on Monday by uploading a photo of himself lying down with Camper with his hand on her belly as he kisses her on the lips. He captioned it: "we're super excited to announce we're expecting a baby!"
Wentz and Camper began dating in 2011. Camper reportedly had a miscarriage in December of that year.
The rocker recently told "The Wendy Williams Show:" "We talk about [marriage] a lot. I feel really lucky. It's really interesting when you're in a relationship with somebody who's truly my best friend. I talk to her about everything. She will tell me when I'm being not so insane, and sometimes she's like, 'You're being a little bit insane.' So, it's very helpful."
This will be Wentz's second child. He and ex-wife Ashlee Simpson have a son, Bronx Mowgli, 5, together.  The pair split in 2011 after three years together.
Simpson, meanwhile, recently got engaged to Diana Ross's son Evan Ross after seven months of dating.
Megan, Pete and Bronx: