Pete Townshend Leaves The Who Show During Encore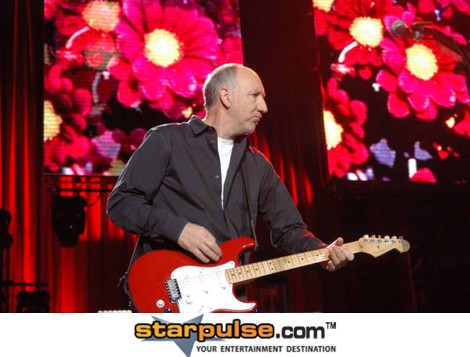 Rocker Pete Townshend's hearing problems wrecked the opening night of The Who's first North American tour in four years in Florida on Thursday - the guitar great marched offstage during the encore. 
Townshend appeared to be far from happy with the sound and simply walked off without notice in the middle of a rendition of You Better You Bet. 
Fans heard him yelling "too loud" while pointing at monitors onstage before walking off, and he didn't return to wrap up the gig with Baba O'Riley, which bandmate Roger Daltrey and the rest of the group, including Townshend's brother Simon, performed without the guitarist. 
Simon Townshend took to Twitter.com after the show and wrote, "Pete walked off tonight because it was too loud. Was a good show but had some technical problems."