PETA Wants SeaWorld Scenes Cut From 'Anchorman: The Legend Continues'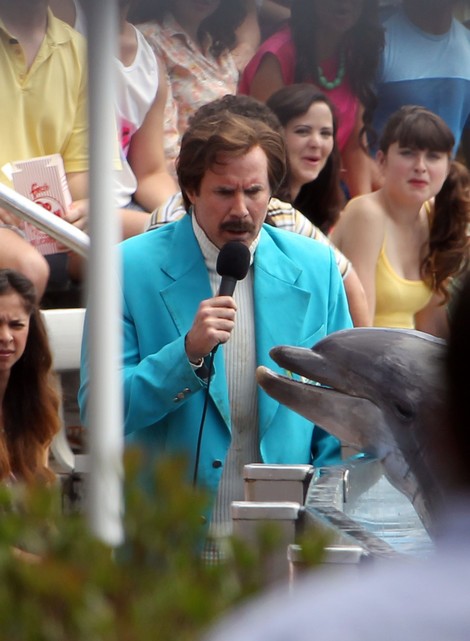 Honchos at PETA are calling on the producers of the sequel to legendary film Anchorman to edit out all scenes shot at SeaWorld as part of a protest against theme park owners.

The news comes just days after the creative team behind Pixar's Finding Dory changed the film's ending, cutting out SeaWorld scenes, after viewing hard-hitting documentary Blackfish, which details the alleged cruelty inherent in keeping marine mammals captive in tiny tanks.

PETA Foundation Director of Captive Animal Law Enforcement Delcianna Winders tells WENN, "The constant deprivation that marine mammals face at SeaWorld is suited to a horror film, not a comedy."

"The makers of Finding Dory changed its ending after learning how cruel SeaWorld is, and PETA is calling on the creators of Anchorman to do the same - and leave all SeaWorld scenes on the cutting-room floor, where they belong."

In the sequel, Will Farrell returns to play the pompous Ron Burgundy after he loses his news anchor job and finds himself working as an announcer at SeaWorld.

The film is scheduled for a December release.