PETA To Protest 'Hobbit' Premieres After Animal Deaths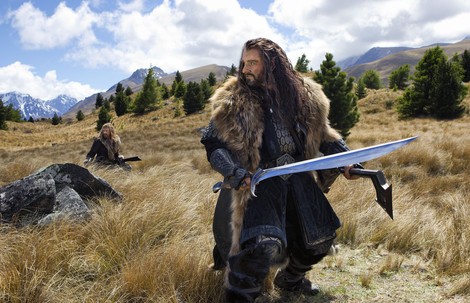 PETA is planning to protest several The Hobbit: An Unexpected Journey premieres following the news that over two dozen animals used on the film died.
The Associated Press reports 27 animals died since filming began, although not on set. Instead, nearby farms where the animals were kept became "death traps" due to natural obstacles like sinkholes. There were reportedly over 150 animals living on the farms.
Wranglers have now come forward to claim they warned the production about the treacherous terrain, but were rebuffed. They say they want to tell their story so future productions in New Zealand can prevent animal deaths.
A wrangler says after one horse broke its back running on the rocky terrain, and another sliced open its leg on a broken fence, he quit the production and wrote a letter of his concerns.
Horses, goats, chickens and sheep died on the farms, and spokesman Matt Dravitzki agreed that the deaths of two horses were avoidable. He also stated the production moved to improve conditions for the animals after the deaths.
The Hobbit opens in the U.S. December 14.