PETA Thrilled By 'Animal Practice' Cancellation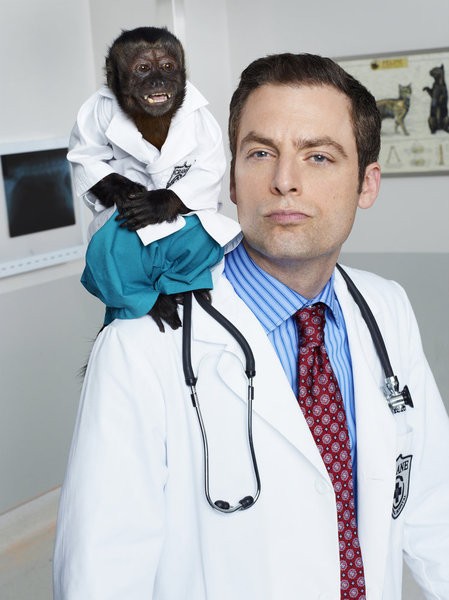 Bosses at People for the Ethical Treatment of Animals (PETA) are celebrating after new comedy Animal Practice was axed this week due to low ratings.

The sitcom, featuring actor Justin Kirk as a veterinarian and The Hangover Part II star Crystal the Monkey as his sidekick, premiered last month, but it failed to win over viewers and was pulled after just five episodes.

Now animal rights activists have spoken out about the cancellation, applauding fans for not tuning in to support the employment of pets for the sake of human entertainment.

A statement from executive Julia Galluci reads, "PETA's staff are celebrating today in response to news that NBC's Animal Practice has been cancelled. The cancellation of Animal Practice sends the strong message that using animals for cheap laughs on TV shows is archaic and uninteresting to today's viewers, who are sophisticated enough to know that not only is putting a monkey in a lab coat not funny, it's also cruel."

PETA chiefs previously protested against the program outside studio buildings in Los Angeles and New York after receiving more than 40,000 complaints from fans over the TV show's use of animals. They also pleaded with advertisers to withdraw their funding, insisting trained animals are often removed from their mother at a young age and subjected to physical abuse by handlers.

The slot will be now filled by U.S. comedy Whitney.