PETA Snaps At Lady Gaga Over Her Fur Outfits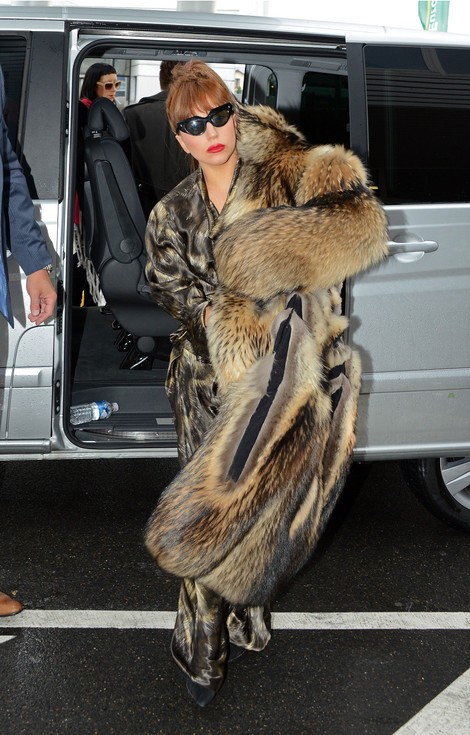 PETA is none too happy about Lady Gaga's recent chopping sprees involving new fur outfits. The pop star took advantage of her recent trip to Russia to pick up some new outfits featuring animal fur.
According to GossipCop, she purchased a Russian sable coat worth about $210,000, as well as a silver fox coat valued around $19,600 at the Helen Yarmak store in Moscow.
The animal rights group wrote, "Out of place, out of time, and possibly out of her mind: While the country focuses on rejecting violence and we are deep into the season of peace, giving, and kindness, Gaga is busy decking herself out in a coat made of at least 30 slaughtered animals' skins."
She drew the ire of the group back in August for telling Ellen DeGeneres that she hates fur and doesn't wear it, and then was photographed wearing fur. At that time Lady Gaga responded in part, "I want you to know that I care deeply about your feelings and views, and I will always support your philosophies about life ... I do not however support violent, abusive, and childish campaigns for ANY CAUSE. Particularly one that I respect. 'Animal Rights.'"