PETA Slams Reese Witherspoon Over Her Python Skin Handbag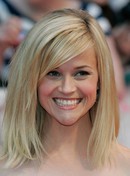 Animal rights activists have taken aim at Reese Witherspoon for carrying a bag that appeared to be made of python skin.

The Legally Blonde star was spotted with a $4,000 python skin purse as she strolled through Venice, California last week - and photos of her new accessory have upset officials at People for the Ethical Treatment of Animals (PETA).

A spokeswoman for PETA says, "No matter how much Reese paid for that bag, the animals paid a much higher price. We can't imagine that she'd wish to contribute to this hidden suffering, especially for something as frivolous as a fashion accessory that can be replicated with no bloodshed."

"These days, it's easy to have a look that kills without killing, with fake snake, mock croc, python pleather, and other designer items that pay tribute to the beauty of these animals without massacring them."