PETA Slams Jennifer Lopez & Diane Kruger For Wearing Fox & Coyote Pelts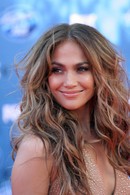 Jennifer Lopez has caused outrage among animal rights activists after draping herself in a white fox fur coat for a glamorous magazine shoot.

The singer poses seductively in a full-length Arctic fox pelt for a spread accompanying her latest Vanity Fair interview, in which she opens up about her marriage split from Marc Anthony.
 
However, Lopez's marriage woes have been compounded by another blow from officials at the People for the Ethical Treatment of Animals (PETA), who have branded the star "arrogant" for daring to wear real fur.

Spokesperson Dan Mathews tells Britain's The Sun, "People who wear fur are either ignorant or arrogant about animal suffering. J-Lo is situated firmly in the arrogant camp."
Meanwhile, Diane Kruger has come under fire from PETA for wearing fur during a recent GQ magazine photospread.
 
The German actress posed wearing coyote pelt for the publication and has upset bosses at PETA as a result,
 
Group Vice President Lisa Lange tells WENN, "It's sad that such a beautiful actor would wear fur from coyotes, who in pain and desperation, will often gnaw off their own legs in order to escape from steel traps."
SEE JENNIFER'S FOX PELT PHOTO HERE!
SEE DIANE'S COYOTE PHOTO HERE!