PETA Not Pleased With Usher's New Fur Hat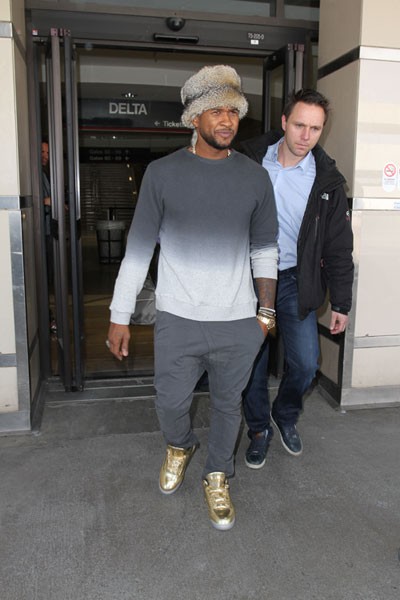 It looks like Usher taking on Pharrell's outspoken mountain hat with a frontier-inspired headpiece of his own. The R&B star has been wearing a coonskin hat recently, even wearing it when he was on The Tonight Show Starring Jimmy Fallon.
PETA has since released a statement to RumorFix regarding the furry hat. "When someone with so much good fortune fails to show even the smallest amount of understanding and mercy to others—in this case, animals whose very skin was taken from them and who died painfully for a hat—it is sad and sickening…"
PETA may need to back off on this one, as BoomBox reports the hat was made with fake fur.