PETA Names Jessica Chastain & Woody Harrelson The Sexiest Vegetarians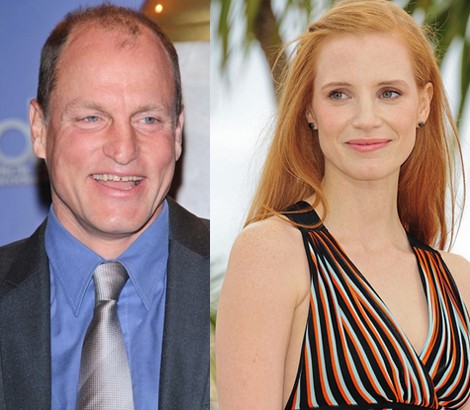 The Sexiest Vegetarians of the Year are Jessica Chastain and Woody Harrelson. Bosses at animal rights organization People for the Ethical Treatment of Animals (PETA) chose the duo for 2012.

Chastain ("The Help" and "Texas Killing Fields") adopted a vegan diet 15 years ago, while Harrelson ("The Hunger Games" and "Zombieland") has been meat-free for the past 25 years after giving up his favorite steaks and burgers for health reasons.

The actors' dedication to healthy eating has earned them the 2012 titles as the hottest vegetarian stars in Hollywood.

Previous PETA honorees include Russell Brand, Kristen Wiig, Olivia Wilde and Carrie Underwood.