PETA Attacks Lady Gaga For Wearing Pink Mink Coat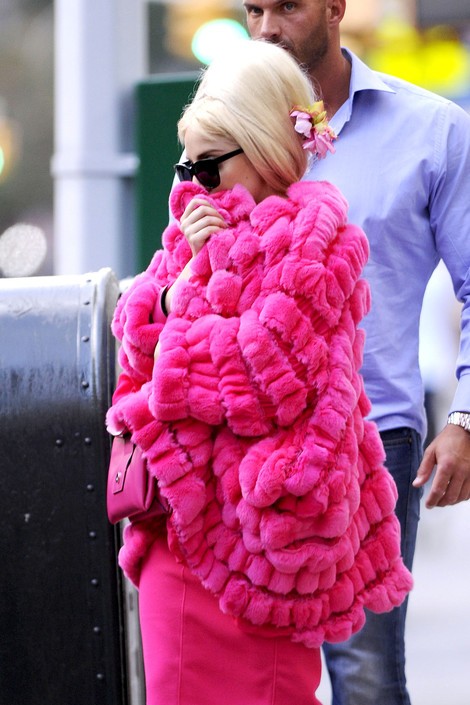 PETA boss Dan Matthews recently wrote an angry letter to Lady Gaga for wearing what looked like a pink mink coat last week leaving a Giorgio Armani store in New York.
Matthews accused the pop star of breaking a 2011 promise to animal lover Ellen DeGeneres not to wear fur. The PETA vice president is also disgusted by the wolf carcass stole Gaga posed with for the poster of her movie debut "Machete Kills" earlier this year.
Matthews isn't the only one upset with Gaga's apparent fur-loving ways. Actor Alan Cumming posted on Twitter: "I'm so disappointed to learn ladygaga wears fur! Guess she doesn't love all little monsters."
In response to the controversy, Gaga posted on her Little Monsters website: "For those press and such who are writing about whether or not my fur is actually real, please don't forget to credit the designer HERMES. Thank You! LOVE, gaga."
Gaga graces the cover of the September issue of Vogue, which apparently approves of the singer's fashion choices.