Perry Farrell Working On Jane's Addiction Musical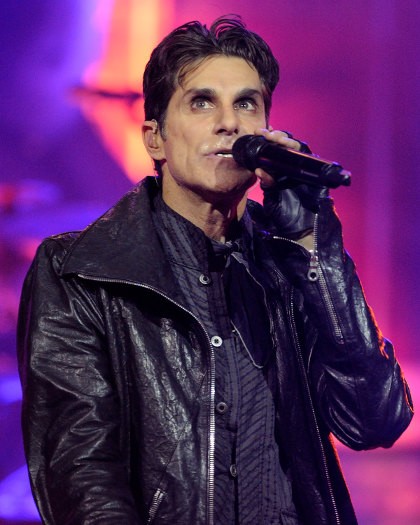 Perry Farrell is working on a Jane's Addiction musical to give fans a new way of hearing the band's songs.

The frontman, who is the mastermind behind Lollapalooza music festival, has revealed his ambitious project won't be a normal theatre-going experience and won't even be held in a traditional venue.

Farrell has refused to confirm any of the details, but insists fans will be impressed by the results.

He tells Prefix Magazine, "My next project is that I'm working on a play, it's a musical. But it's going to be immersive theatre. It's not going to be in a theatre, I'm going to create an environment and the music will be within that environment, and Jane's Addiction will be within that environment... Musicals make more sense because they're telling stories and they have costumes and something to look at...

"I do notice that the way people go out these days and are entertained is changing, and what you have to do is be aware of it, and you have to give them a different environment. That's what I'm doing. I'm working on, right now, a project where I'm going to create a brand new environment, but it's not going to be a club, and it's not going to be a festival."