Perry Farrell Dances The Night Away With His Wife At Coachella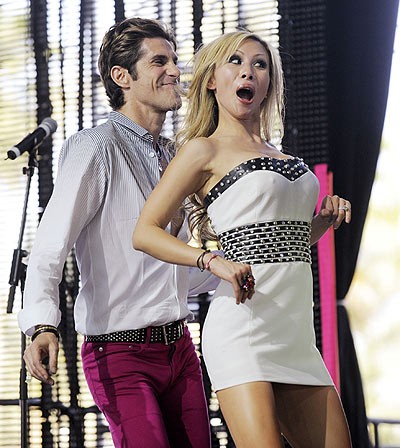 Perry Farrell helped kick off day one of the 2010 Coachella Valley Music and Arts Festival in Indio, CA by bringing wife Etty Lau Farrel onstage for some dancing.

The Jane's Addiction singer played a set "vs." DJ Steve Porter.

This past January Jane's Addiction headed back to the studio to write their first new material in seven years despite bits of in-fighting between band members that led to bassist Eric Avery leaving.
Reports that former Guns N' Roses / Velvet Revolver bassist Duff McKagan joined the group to replace Avery were confirmed in early March, but still no word on a new album or if plans are even still on track.

The DJ Times named Porter the #2 DJ in the world in 2009, quite a jump from his standing at #49 just two years earlier. He's known not only for DJing, but for producing music videos as well.
Porter has also made a couple of mixes based on pal Vince Offer's TV Infomercials - namely for the Slap Chop and Shamwow - for which he remixed and produced the songs "Slap Chop Rap" and "Shamwow Jam." See those videos below...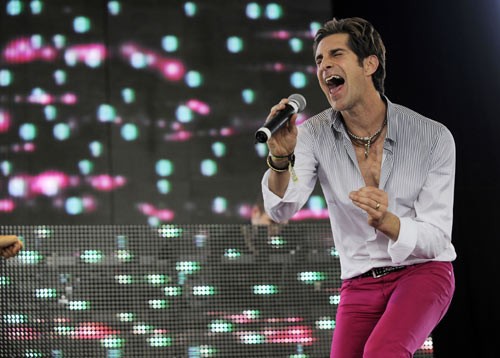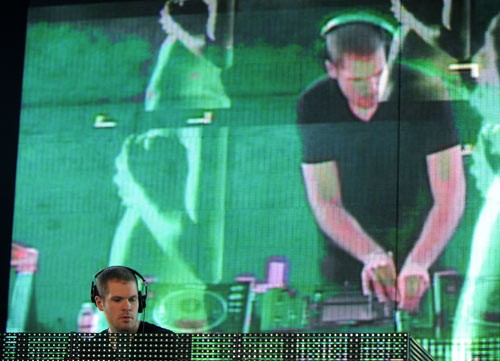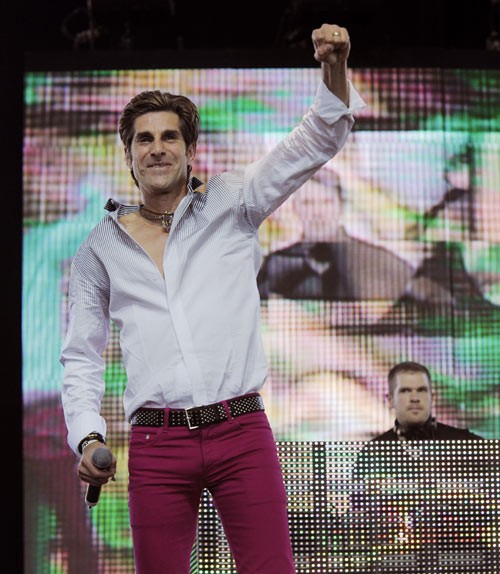 Click for more great Jane's Addiction pictures: