PepsiCo Pulls Tyler, The Creator's Racist Mountain Dew Goat Ad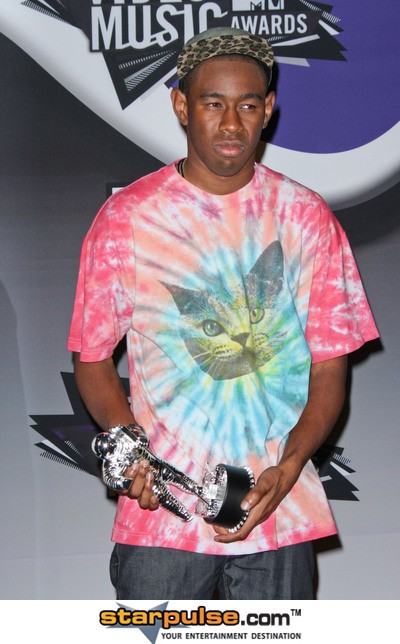 PepsiCo has pulled a controversial online commercial for Mountain Dew over claims that it portrays racist stereotypes and misogyny.

The ad features Odd Future rapper Tyler, the Creator as the voice of a goat named Felicia, who threatens a woman about pick him out of a police lineup with bodily harm.

"Snitches get stitches fool," the goat says at one point.

The ad appears to make light of violence towards women, as the woman wears a neck brace and has several cuts on her face, obviously from being attacked by the goat, who also says, ""Keep ya mouth shut."

The police lineup also consists of all black men, while the police are all white, and ultimately the woman runs off, crying, "I can't do this, no no no!"

After numerous complaints, including one from Syracuse University blogger Dr. Boyce Watkins, who called the video "arguably the most racist commercial in history," PepsiCo apologized, pulling the ad from Odd Future's YouTube channel and Mountain Dew's Green Label Sound website.
A spokesperson for the company told AdWeek.com that they understand how the ad was deemed offensive.
"We understand how this video could be perceived by some as offensive, and we apologize to those who were offended," the rep said. "We have removed the video from all Mountain Dew channels and have been informed that Tyler is removing it from his channels as well."

Tyler's manager, Ed Clancy, defended the rapper, saying his intent wasn't to offend anyone.

"For those who know and respect Tyler he is known for pushing boundaries and challenging stereotypes through humor," Clancy told MTV.com. "This is someone who grew up on David Chappelle... [Tyler] absolutely never intended to spark a controversy about race. It was simply an again admittedly absurd story that was never meant to be taken seriously … We apologize if this was taken out of context and would never trivialize racism, especially now in America where voting and civil rights are being challenged at the highest level."

The commercial is the second in a series, and in the first ad the goat is seen at a restaurant attacking a waitress (see them both below via other YouTubers, before they get pulled).