Penny Marshall And Cindy Williams To Reunite On Nickelodeon's 'Sam & Cat'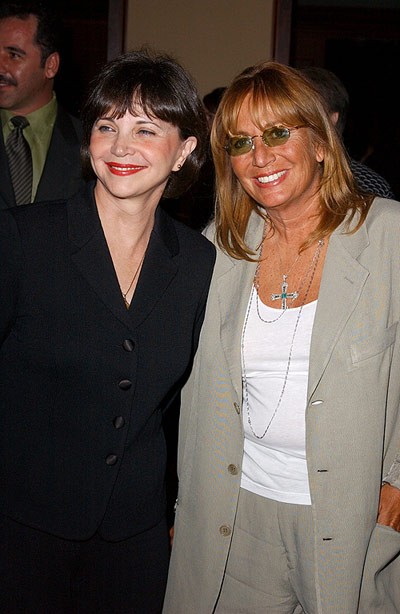 Penny Marshall and Cindy Williams will reunite on screen for the first time in over 30 years on an upcoming episode of Nickelodeon's newest hit show Sam & Cat.

The former Laverne and Shirley have been shooting the new episode in Los Angeles this week with stars Ariana Grande and Jennette McCurdy, who reprised their roles from Victorious and iCarly, respectively, on the new spinoff series.

The former sitcom stars will appear in new "Sam & Cat" episode "#SalmonCat," in which Sam and Cat are ordered to rename their babysitting business because it closely resembles the name of a 70s TV series called "Salmon Cat," which was created by Marshall and Williams's characters.

The two girls set out to find the two execs to resolve the issue.

Like "Sam & Cat," "Laverne & Shirley" was also a spinoff series. The characters originated on hit ABC sitcom Happy Days.