Penn State Scandal Prompts Vince Gill To Open Up About Near Sex Abuse As A Child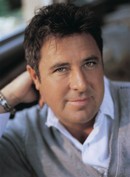 An ongoing child sex scandal Pennsylvania State University has prompted country star Vince Gill to open up about his own brush with molestation as a kid at the hands of a sick gym teacher.

The singer was just 12 years old when his teacher allegedly made a pass at Gill and now he is speaking out about the incident in the wake of claims made about former Penn State football coach Jerry Sandusky, who has been charged with molesting eight boys over a 15-year period.

Gill, now 45, tells CNN, "It (scandal) conjured up something that happened in my past when I was... a 12-year-old kid starting seventh grade.There was unfortunately a gym teacher at our school that wound up being the same kind of thing (sic)... and there were some advances made towards me that were very awkward.

"Nothing happened (but when) it started to get weird, I had either the good fortune or the good luck to jump and run. I jumped up and ran. But I was so young I didn't know what to do, I didn't know much about sexuality, didn't know anything about all that stuff.

"I grew up in the '60s. We didn't know about therapy, we didn't know about inappropriateness, we didn't know any of that stuff. We just figured it out in the sandlot, fought it out on the playground, or whatever the hell you did. And I turned out fine; I don't need therapy, I'm not nuts... It could have been a lot worse... But there's just no telling how often this goes on and nobody knows."

And Gill urges parents to maintain constant and open communication with their children in order to provide the best protection.

He adds, "There are a lot of people unfortunately preying on kids and it doesn't get any sicker than that... I have a 10-year-old kid now, so it's all of a sudden red flag, red flag, red flag, red flag. I just want to go to her and say, 'Please! Tell me anything that makes you feel awkward or weird that anybody says or does.'"