Penelope Cruz's Wax Figure Is So-So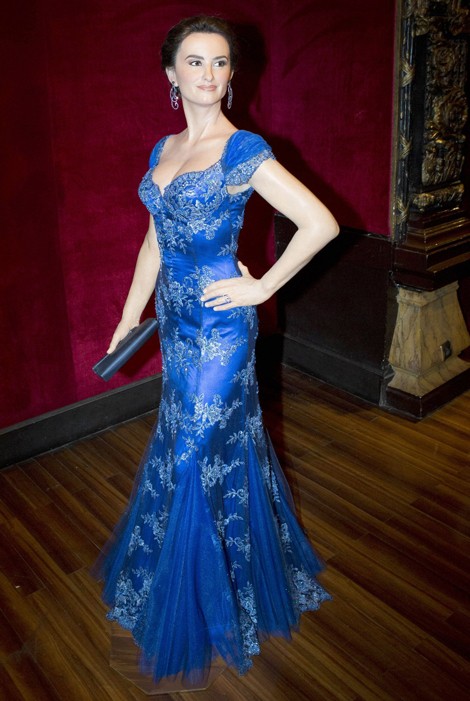 The Gervin wax museum in Paris just unveiled its figure of actress Penelope Cruz. The sculpture is dressed in a bright blue dress with jeweled accents. We think they got Penelope's figure just right, but the face isn't spot on.
The actress stars in the new Woody Allen film "To Rome With Love" in which various lives intersect in the Italian city. The characters include architect John (Alec Baldwin), a young man (Jesse Eisenberg) in love with his girlfriend's best friend, an opera director (Allen) who finds an undiscovered talent in an unexpected place, and Leopoldo (Roberto Benigni), who inadvertently becomes one of the most famous people in Rome. Cruz plays a high class hooker.
Check out more photos of Penelope in wax and in person...