Penelope Cruz's Black Velvet Snowflake Dress - Thumbs Up Or Down?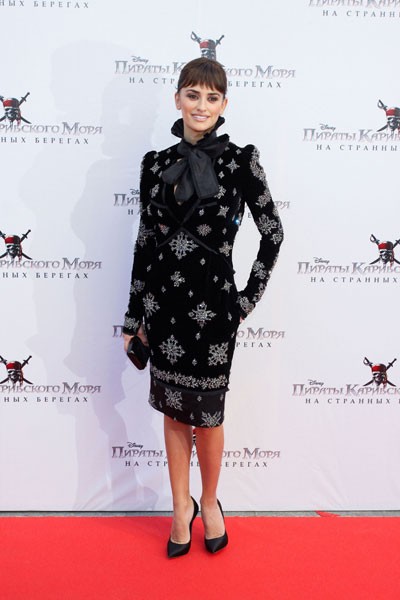 Penelope Cruz attended the "Pirates of the Caribbean: On Stranger Tides" premiere in Moscow, Russia, on Wednesday. What do you think of her snowflake dress?
It's not a very spring-like dress, but we get the reference to Russia.
In the film, Jack Sparrow (Johnny Depp) and Barbossa (Geoffrey Rush) embark on a quest to find the elusive fountain of youth, only to discover that Blackbeard (Ian McShane) and his daughter Angelica (Cruz) are after it too.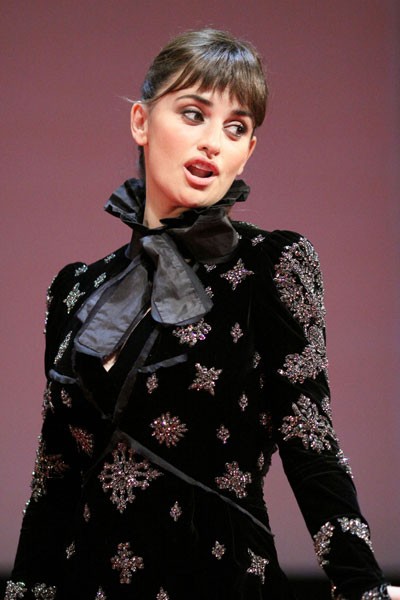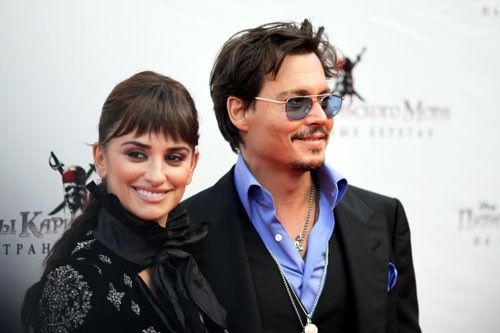 Click for more great Penelope Cruz pictures: