Penelope Cruz To Make Cameo Appearance In 'Sex And The City 2'

During it's run on HBO,
Sex and the City
had many major cameos and well known names playing recurring characters. Everyone wanted to be a part of the phenomenon. For the first Sex and the City movie, they added Oscar winner
Jennifer Hudson
to the cast, quite a pedigree for the film.
Sex and the City 2
might have topped itself. International superstar
Penelope Cruz
joins Carrie Bradshaw and the gang. "That's a little cameo that I did," Cruz revealed. "I shot a half a day and I did a cameo."
She didn't need a juicier role. Cruz was happy just to be invited. "I'm a very big fan of the show and
Sarah Jessica Parker
, and the movie."
We'll still have to wait to see the movie to find out what Cruz is doing though. "They don't really want me to say anything about the scene or the story."
Check back with Starpulse for more on Penelope Cruz and her upcoming movies,
Broken Embraces
and
Nine
.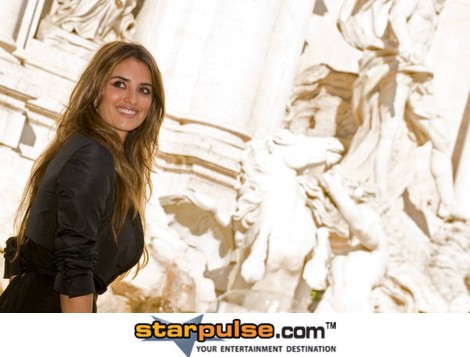 Image © PR Photos
Story/Interview by
Fred Topel
Starpulse contributing writer
(Starpulse in Hollywood)
: Every week, Hollywood's biggest stars are meeting in the hot spots and Starpulse is there.