Penelope Cruz Sizzles In Sexy Music Video 'Decirnos Adiós'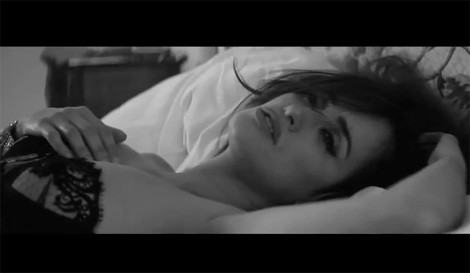 Penelope Cruz has proven she can sing in films like Volver and Nine - and now she's singing and looking sexy in a new music video.
Cruz is performing alongside venerable singer Miguel Bose for their duet Decirnos Adiós (to say goodbye). In the music video, the two sing in seperate hotel rooms, and Cruz spend s amajority of her time singing while writhing about on a bed in only lingerie. It's worth noting her singing is great, too!
Cruz recently showed off her dazzling looks in a Campri calendar, wearing a tight red dress. She is also releasing a lingerie line with her sister Monica - maybe the music video was a preview!