Penelope Cruz Shows Off Sexy Post-Baby Body At 'Counselor' Screening, Co-Star Dishes On 'Awkward' Sex Scene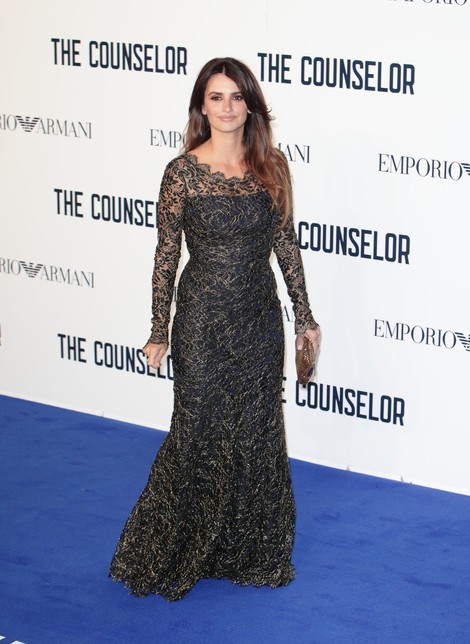 Penelope Cruz killed it in a black lace dress at a special screening of "The Counselor" in London on Thursday. She gave birth to her second child, daughter Luna, in July.
The actress made headlines last month after she was photographed topless during a vacation in the French island of Corsica.
The Spanish star appeared unphased by the paparazzi as she removed her top to swim in the Mediterranean Sea with her husband Javier Bardem and their two-year-old son, Leo.
Her "Counselor" co-star Michael Fassbender recently told the BBC that he was uncomfortable shooting sex scenes with the Spanish siren because Bardem also starred in the film and was on set.
"Those scenes are always kind of awkward to be honest so it's not a threat to Javier, I'm sure he is very comfortable with his marriage," Fassbender explained.
The film centers on a lawyer who gets involved in the drug business, leading him into a life of betrayal, murder and mayhem. It hits theaters on Oct. 25.
See more photos of Penelope...