Penelope Cruz Is Red Hot In The 2013 Campari Calendar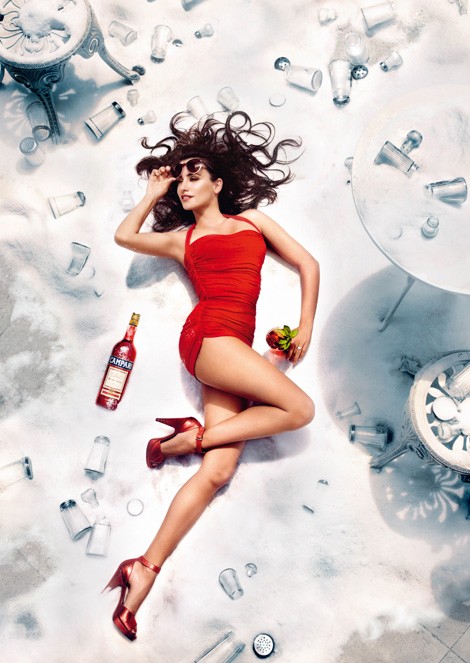 Spanish siren Penelope Cruz shows off her curves in the 2013 Campari calendar wearing sexy swimwear, a hip-hugging jumpsuit, cleavage revealing gowns and more.
The Italian alcohol company showcases the actress in 13 stunning images with the theme "Kiss Superstition Goodbye."  Cruz poses with black cats, broken mirrors and other objects as she enjoys a cocktail. She said about the project, "The theme itself is intense, captivating and chic."
The actress wears gorgeous crimson dresses and shoes from Italian designers, including Emilio Pucci and Salvatore Ferragamo. She is among many beautiful women who have appeared in previous Campari calendars, including Salma Hayek, Eva Mendes, Jessica Alba and Milla Jovovich.
Photographer Kristian Schuller said of the shoot, ""Photographing the 2013 Campari Calendar is simply incredible and a totally unique challenge. Campari has a history of creating powerful and visually-stunning imagery, both in its advertising campaigns and the Calendar. 
"My intention was to continue this story of success by pushing the boundaries even further which I feel we have achieved. It is magnificent to work with someone as talented as Penelope, who truly embodied the theme for the latest edition of the Calendar by bringing her flair and versatility to the set."
Check out 12 additional images from the calendar...