Pearl Jam's 'Lighting Bolt' Strikes At No. 1 On Billboard 200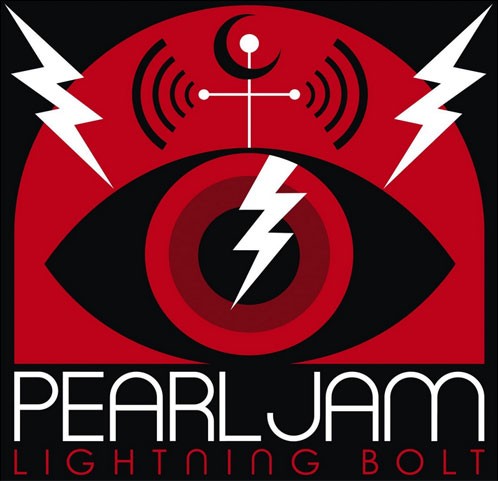 I believe that it was last week I suggested to readers to 'take your pick' at which album would debut at no. 1.  Somehow when formulating such a statement, I must have forgot about a certain veteran band who would manage to sell six figures – oops! Pearl Jam debuts atop the Billboard Albums Chart with 166,000 copies of Lightning Bolt sold.  Pearl Jam definitely aren't strangers to debuting at no. 1 as several of their sets have landed there.  166,000 copies is a solid start in this day and age, though not exactly 'breathtaking'. Still, it leads one to believe that the ceiling is wider than it would be had the vets sold under 100,000 copies.  By the way, Lighting Bolt is the sole album to sell over 100,000 copies.  Ew!
The second largest debut comes from Paul McCartney, whose latest album New bows at no. 3 with 67,000 copies.  While that number is respectable, it's not incredibly 'sexy'.  It only gets worst for those not named 'Pearl Jam'.  The Avett Brothers sell almost 58,000 copies of Magpie and the Dandelion (no. 5).  Sure, Billboard references this as "their second-largest week", but 58,000 copies definitely doesn't seem to leave much room for 'growth' you might say.  Scotty McCreery does much worse, particularly considering the platinum success of debut album Clear As Day, which debuted at no. 1 with 197,000 copies.  See You Tonight settles for no. 6 with an unimpressive 52,000 copies sold.  Can you say big time sophomore slump (excluding that Christmas album of course).  Country veteran Willie Nelson bows at no. 9 with 43,000 copies sold of To All The Girls while The Head and the Heart debut at no. 10 with 42,000 copies of Let's Be Still.
Holdovers? Miley Cyrus (no. 2), Drake (no. 4), and Lorde (no. 7).  Cher re-enters the top 10 at no. 8.  Oh and that Lorde song "Royals"  – yeah, it's still no. 1 on the Billboard Hot 100.
Who's Got Next? All indications would seem to suggest Katy Perry's highly anticipated PRISM to me, which was preceded by a very successful, former no. 1 single in "Roar".  That said, when Teenage Dream bowed back in 2010, the numbers were a bit underwhelming during its debut week considering the success of the promo singles (it still debuted at no. 1).  Also released this week:  DJ Khaled (Suffering From Success), AFI (Burials), Il Volo (Buon Natale: The Christmas Album), Andrea Bocelli (Love in Portofino), The Piano Guys (A Family Christmas), Motörhead (Aftershock), Fifth Harmony (Better Together (EP)), Najee (Morning After), and Wynton Marsalis (The Spiritual Side of Wynton Marsalis).