Pearl Jam Allows Long-Time Fan To Create Set List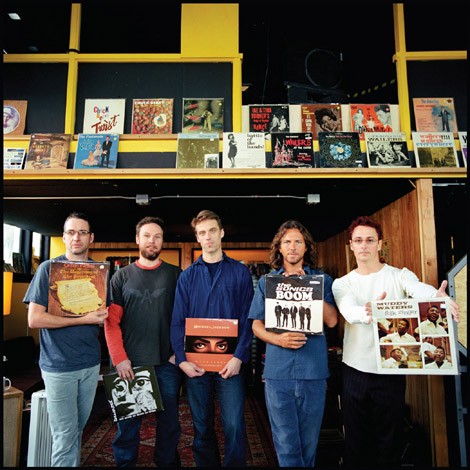 Frontman Eddie Vedder has made one Pearl Jam fan's dreams come true by flying him to a concert in Amsterdam to pick out the band's set list.

Brian Farias, who has been to see his favorite band more than 108 times, has been a member of Pearl Jam's fan group Ten Club for more than two decades, and on June 27th, his years of loyalty paid off.

The Rhode Island native was selected to join the hit-makers in Holland for a meet-and-greet and present the tunes he'd like the rockers to perform - and the 46 year old confesses it was a once-in-a-lifetime experience.

He tells RollingStone.com, "I thought I was hearing things when Eddie offered it to me... It still doesn't seem real. As more time goes on, it gets even more emotional. It's better than winning the lottery. All the money in the world, I couldn't bribe Eddie Vedder to let me make his set list. It was like programming your iPod and then Pearl Jam show up in your yard and play it for you."

In the end, Vedder and his crew played a slew of hit songs, including Alive and Daughter, and Farias joined his rock idols onstage to take a bow.

He adds, "The bow meant more to me than everything. For the Pearl Jam audience to give me that much love, I can't imagine what Eddie feels."